3rd Annual Cougar Crawl
Saturday, April 15, 2017, at Central High School
The 3rd Annual Cougar Crawl will be held on Saturday, April 15, 2017, at Central High School. There will be two contests, a 5K beginning at 7:30 A.M. and a 1 Mile Fun Run/Walk beginning at 8:30 A.M. The proceeds from the race will be used to benefit the Keith Bullard Memorial Scholarship Fund, which will award a scholarship to a deserving senior who excels in service to the Coosa County community.
Race participants should register and make payment in the form of cash or money order to any of the Coosa County Schools. Registration forms are available in the school offices and on the Coosa County Schools website (Registration Form Available Here). Any orders which are mailed should be sent to the attention of Kara Forbus, principal of the elementary school, or Kim Boulware, teacher at Central High School. The cost of the 5K is $25, and the cost of the Fun Run/Walk is $15. There will be awards for the top three male and female winners in each race, and any person who registers by March 24 will receive a guaranteed t-shirt. Packet pick-up will be on the morning of the race beginning at 6:30 A.M.
Sponsorships for the race are being accepted through March 24: bronze ($25), silver ($75), and gold ($100). All sponsors will receive recognition, and $75 and $100 sponsors will have their names printed on the race day shirts. In addition to monetary donations, small door prizes, water for the runners, etc. would be greatly appreciated. For more information or to help, please call Kara Forbus at (256)377-1456 or email at kforbus@coosaschools.org. You may also contact Kim Boulware at (256)377-4384 or email at kboulware@coosaschools.org.
A message from the Superintendent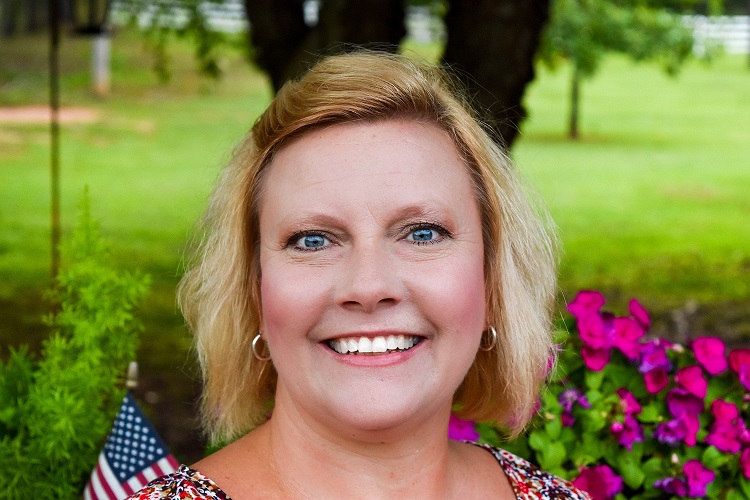 As the Instructional Leader of the Coosa County School System, with the support of all stakeholders: administrators, faculty, staff, students businesses and community, I will promote an environment that supports the diverse needs of all students. This will include, but not be limited to, effectively planning for system improvements by collecting, analyzing and interpreting data, problem-solving, and allocating resources to address the most critical needs identified. Additionally, I will seek supports to enhance the unique and diverse characteristics of the county by creating and sustaining opportunities for more school-community relations. I am proud to call Coosa County my home and especially proud to lead the efforts in moving the Coosa County School System forward.
Andi Ficquette Wilson
---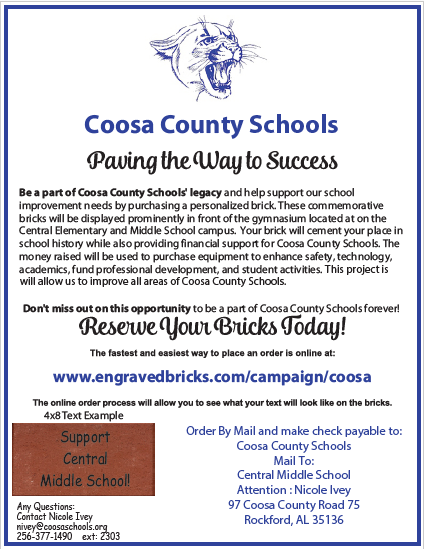 Dream It, Believe It, Achieve It.
We believe:
---
· The education of students is a responsibility shared by students, faculty and staff, parents, and the community.
· All students must have opportunities to learn and to be successful.
· Maximum student learning takes place in a positive environment that includes consistency and structure.
· When engaged in rigorous, authentic learning activities that target a variety of learning styles, all students will gain the knowledge and skills necessary to attain personal and professional success.
---